03 Aug

The perils of pornography: teens and sexual health in an internet age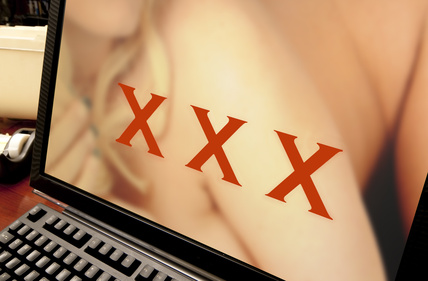 As the mother of a teenage boy I am all too aware that I have little influence over my son compared to peers, media and the like. I hope that by this stage he has developed an ingrained sense of what is right and moral which will help guide him to make positive choices. In wishing my son to grow up to be confident, polite, warm, and respectful of others, I sincerely believe that these character traits should extend to any intimate relationships that he may have.
When I was a teenager, I remember my eldest brother being excruciatingly embarrassed when scenes of a sexual nature were on any TV show. I have always been clear in my mind that any child I had should have no shame or inhibition around something so fundamental to a healthy relationship. To this end I have always subtly tried to relay positive messages as to how I feel women should be treated. I have never skirted around talking about sex with him.
CAUSE FOR ALARM?
Throughout history parents have probably wrestled with these concerns for their children and teens. However, it really does seem like the challenge today is greater than it has ever been!  Like many parents today, concern for how my son is affected by the onslaught of graphic sexual imagery in a world that has opened up far beyond what is was even 10 years ago, is constantly running through my mind. This is compounded by the emerging patterns I am noticing in younger clients. Increasingly, complex issues rooted in a poor sexual identity are being brought into the therapy room. I have noticed how often this seems to in some way have an insidious link to pornography in one way or another.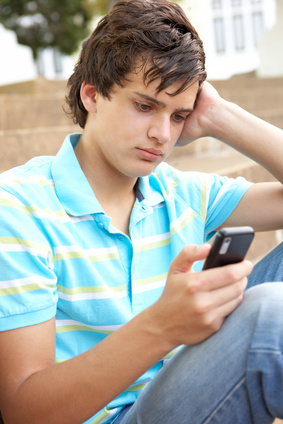 Many would believe that mothers are notoriously prone to over-react when the well being of their children is at stake.  But when Martin Daubney, former editor of lads' mag "Loaded" began sounding the alarm, I thought it was time to pay serious attention!
Daubney goes so far as to state that "online porn is the most pernicious threat facing children today", as he investigates its potentially destructive ramifications. His findings form the basis of a disturbing Channel 4 documentary, which focuses on the implications for teenagers exposed to an explicit and readily accessible sexual culture. (Daubney)
A curiosity and interest in sex is normal, healthy and to be expected, but this natural and progressive awakening to sexuality is being hastened and distorted by exposure to images which are damaging and deplorable, made all the more shocking as this is becoming 'normal' in our technological age.  According to a 2008 study by CyberPsychology & Behaviour, 93% of boys and 62% of girls have seen internet porn before they turn 18. (Sales)
"93% of boys and 62% of girls have seen internet porn before they turn 18"
COMING OF AGE – WHAT MESSAGES ARE TEENS RECEIVING ABOUT SEX, LOVE AND RELATIONSHIPS?
In a potentially less impressionable adult world of course, pornography may have it's place. The individual can make a mature decision about if or how to incorporate it into their sexual experience should they so choose. However, it seems as if porn has changed.  It has become darker, a world of sexual violence and cruelty focusing on male domination and female humiliation.  How might this affect someone who has no reservoir of their own sexuality, when someone who has never had sex with another human being is catapulted into this macabre world of harsh online images? Potentially it can damage those not yet confident, mature and self-aware enough to have formed a confident sexual identity. This can leave them vulnerable to distorted and damaging messages implicit in pornography. What are the implications for a generation whose entire expectation of sex is defined by what they see in online porn?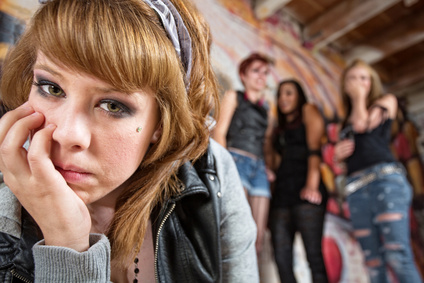 What I do know is that I am seeing increasing numbers of young clients who in one way or another are struggling with their self-esteem. They are not sure how they can live up to the images of perfection and sexual stamina that are portrayed on screen. And yet in feeling that they don't compare favourably, they ultimately believe that they are in some way inadequate, that they can't or won't ever be desired, much less truly loved.
I have talked with men whose lives are overtaken by porn, that the need to watch outweighs a desire to have sex with their partners as pornography becomes a surrogate for real sex; and women who are confused and anxious about trying to live up to men's sexual expectations of them. Any romantic sense of 'making love' is overshadowed by rougher, more violent interactions.
Many ultimately believe that they are in some way inadequate, that they can't or won't ever be desired, much less truly loved.
PORNOGRAPHY AND ADDICTION – IS PORN LIKE A DRUG?
This trend leads Professor Gail Dines of Cambridge University to believe that  "Pornography is sexually traumatising an entire generation of boys" and "this toxic effect is filtering down directly into young girls' lives." (Daubney)
She has conducted a study of the brain exposed to pornographic images and has found that it can be as addictive as cocaine, nicotine or alcohol. When shown erotic images, the reward centre of the brain in compulsive porn users showed a heightened response in keeping with those suffering substance addictions. A teen's primal pleasure zone is fully developed, but their pre-frontal cortex which acts as a regulator to impulse behaviour, is not. It matures gradually and only effectively activates by the mid-20's, leaving the teenage brain especially vulnerable to addiction. Daubney is of the view that "if porn does have the insidious power to be addictive, then letting children consume it freely via the internet is like leaving heroin lying around the house, or handing out vodka at the school gates." (Daubney)
"Porn can be as addictive as cocaine, nicotine or alcohol."
GOVERNMENT'S ATTEMPT TO STEM THE TIDE: FLAWED BUT NECESSARY INTERVENTION?
The belief that pornography is corroding childhood has sparked debate in the UK as Prime Minster David Cameron bids to curb internet porn following on from the murders of children by men seemingly addicted to online porn. He is seeking to address child pornography and the increasingly violent acts between consenting adults showing violence towards women, such as simulated rape. He is proposing automatic installing of family friendly filters when new subscribers sign up for an internet service. A customer wishing to view pornography would have to 'opt in', to consciously choose to deactivate the filters. In addition, households will ultimately have to declare whether to retain access or to have it blocked by telecommunication providers. (White)
Critics raise the question as to how this list might be used against someone who chooses to retain access. For instance, might they be seen as untrustworthy, and who would have access to these names? Further, opponents repel the notion of a nanny state intervention, saying it would lead to a system where 'censors' become arbitrators of good taste, whereas censorship should be confined to illegal material. A state sponsored morality counters internet freedom and porn filters would not address the root cause, those who create the material, as they operate underground anyway.  Instead those opposed see a morally degenerate culture as a broader societal problem. Additionally concerning is if a filter inadvertently Additionally concerning is if a filter inadvertently blocked informative sites pertaining to sexuality and sexual health. (White)
HOW SHOULD WE RESPOND?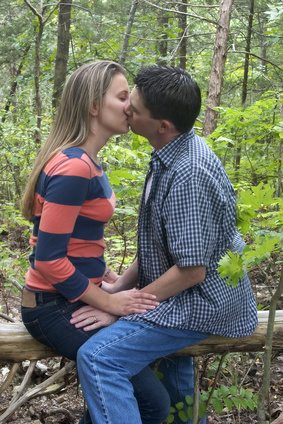 Daubney acknowledges that much of what he and opponents of hard core porn argue, may be dismissed as some sort of moral panic, and I would acknowledge that any extreme, unbalanced, or prudish reaction is rarely useful, and would certainly result in the core concerns going unheard. Nevertheless, the evidence of damage that can ensue seems to be right in front of me as increased numbers of people are bringing sex related issues into the therapy room. It feels as if young people are missing out on a healthy "Joy of Sex" (Alex Comfort's sex manual championing mutual respect and tenderness between lovers).
These are the adults of tomorrow who will anxiously present with intimacy issues and thus be robbed of what should be the most beautiful, pleasurable and indeed entertaining ways of connecting with another human being.  Who then, must take accountability for protecting those whose self identity is insufficiently mature to adequately shield them disturbing messages around sex? Is it the schools role to do more than teach the basics of reproduction? Is the government moving in a positive direction in its attempts to clamp down pornographic access via the internet? Or do we as parents need to shrug off our own inhibitions and address this without reserve with our children. Personally, I believe joyous, uninhibited and adventurous sex is something glorious within a loving relationship, and it feels a tragedy if our youth are deprived of this gift.  So, I for one, will get talking more with my teen.
USEFUL LINKS:
SOURCES:
Daubney, M. (September 25, 2013). Experiment that convinced me online porn is the most pernicious threat facing children today. In Mail Online. Retrieved October 3, 2013 from http://www.dailymail.co.uk/femail/article-2432591/Porn-pernicious-threat-facing-children-today-By-ex-lads-mag-editor-MARTIN-DAUBNEY.html
Sales, N. (September 26, 2013). Friends Without Benefits In Vanity Fair. Retrieved October 3, 2013 from http://www.vanityfair.com/culture/2013/09/social-media-internet-porn-teenage-girls
White, O., 2013 (July 22, 2013). Family Filters Won't Block Soft Porn: David Cameron Retreats in War on Internet Porn. In The Independent. Retrieved October 3, 2013 from http://www.independent.co.uk/news/uk/politics/family-filters-wont-block-soft-porn-david-cameron-retreats-in-war-on-internet-porn-admitting-there-will-be-problems-down-the-line-8726991.html
Comfort, A, & Quilliam, S., 2010. The Joy of Sex. London: Octopus Publishing Group